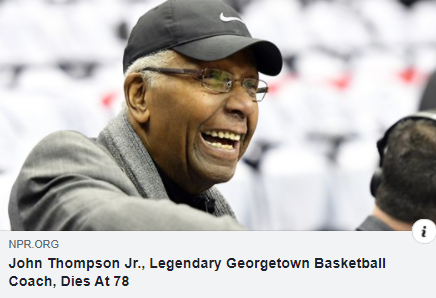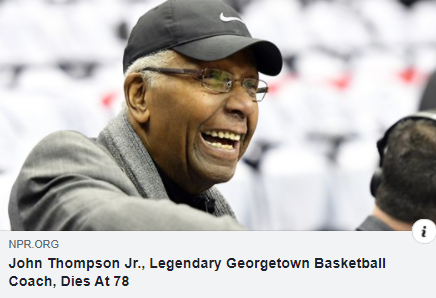 So sorry to hear this. I had the honor of meeting him when I was at Georgetown, from 1977-79.
My advisor, who was very close with Thompson, once to told me that when he'd meet each incoming class of basketball players, he'd take them first to the library, and tell them, "What happens in this building is your highest responsibility. Get a fine education, and do not make any compromises on that. If you happen to play some ball over the next four years, that's good too."
That's class.  That's greatness.
A sustainable society is built by people of character.