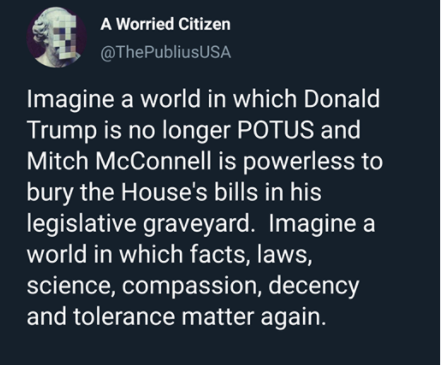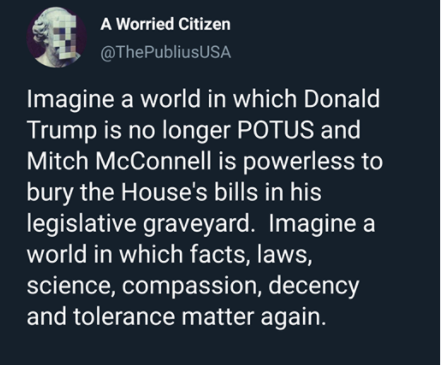 It wasn't too long ago that we frequently came across the bumper sticker that read "Visualize World Peace."
As shown on the left is the sad reminder that our goals today are far less lofty.  All most of want is a return of basic sanity.
Will we get it?  We'll find out on November 3rd.