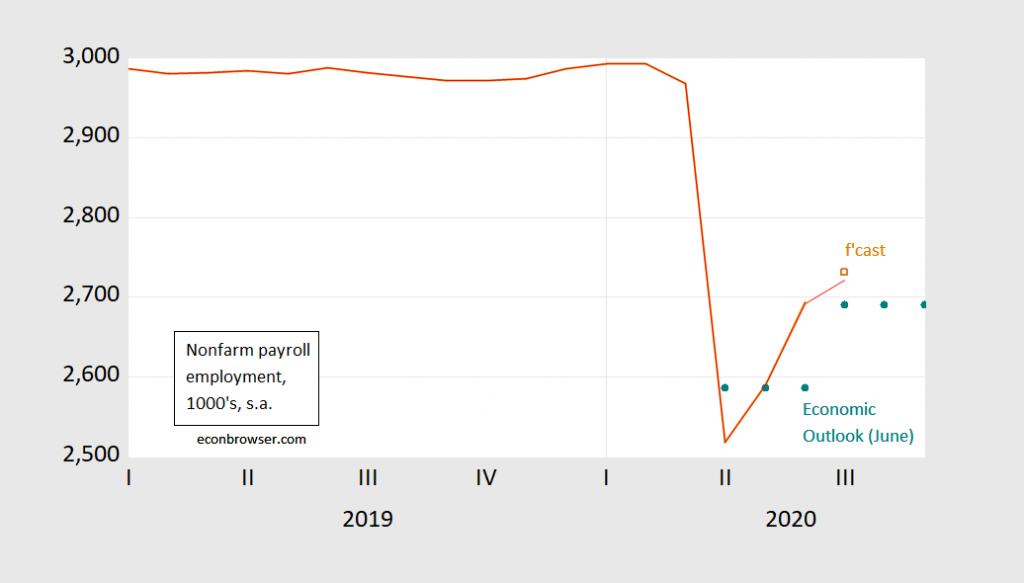 Figure 1: Nonfarm payroll employment in Wisconsin, June release (brown), July release (pink), Economic Outlook forecast of June (teal), author's forecast based on national employment (brown box), in 000's, s.a. Source: BLS, Wisconsin Economic Outlook (June 2020), and author's calculations.
Nonfarm payroll employment grew 30.5 thousand from a downwardly revised June level (1.1% growth, not annualized).
I estimated the relationship between the national and Wisconsin series (2019-2020M06) in first differences to forecast July employment. Employment was 9.5 thousand below predicted, i.e. an error of 0.35% (in log terms).
Manufacturing employment rose 1.2% (not annualized) from a downwardly revised June employment level.