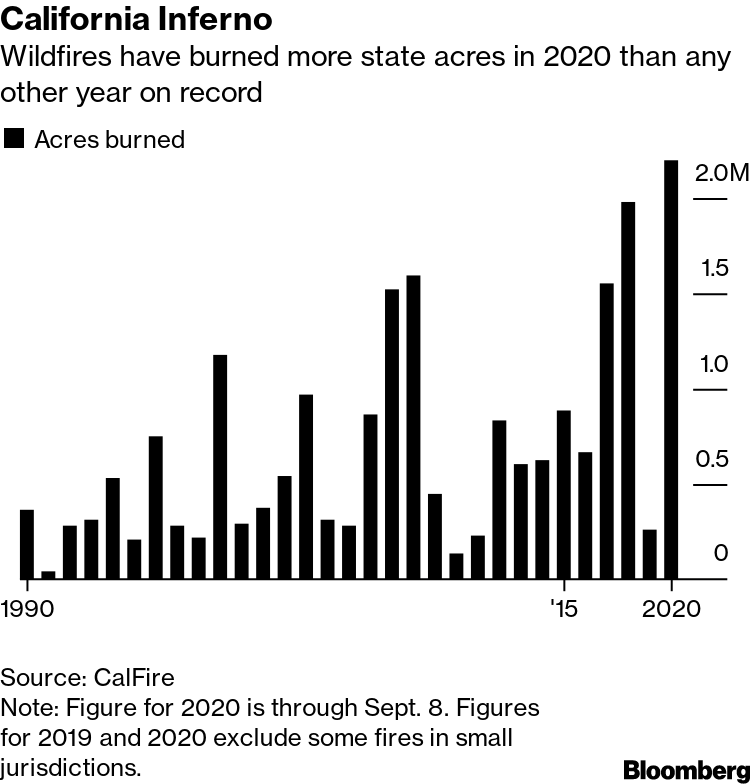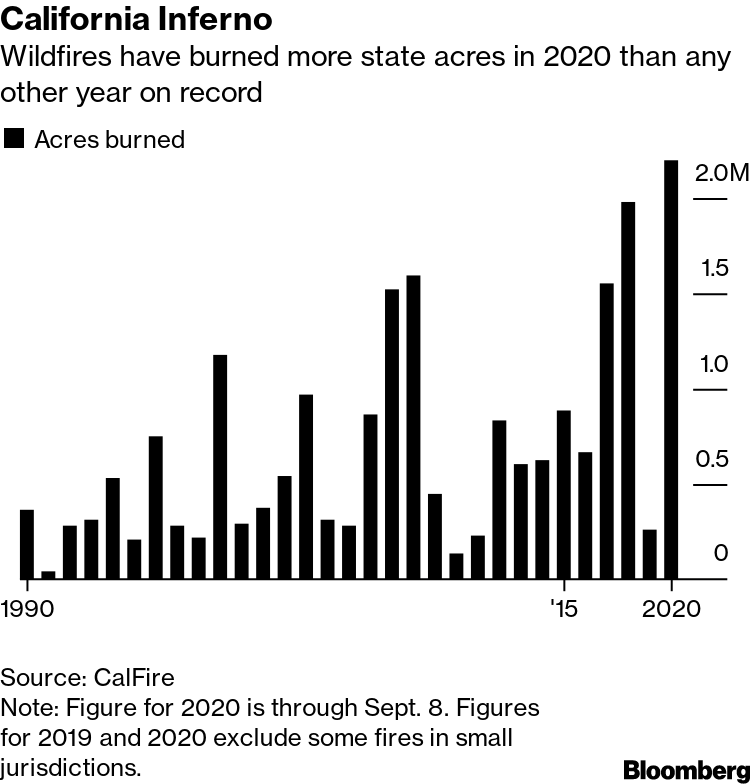 Here's a chart showing the number of acres consumed by wildfires in California since 1990.  Keep in mind that, at 2.2 million acres, we're only part way through the fire season; that's because of the hot, dry, Santa Ana and Diablo winds that start blowing as we move into the fall.
Here's my suggestion for a tourism slogan that I think would work well, since it's honest, and candor  is in short supply:
The United States is sick, flouting health regulations, under water, on fire, economically depressed, ignoring science, besieged by racial violence and police homicides, and under the leadership of a criminal sociopath.  Almost half us are demanding four more years.  Make your travel plans today.