September 8, 2020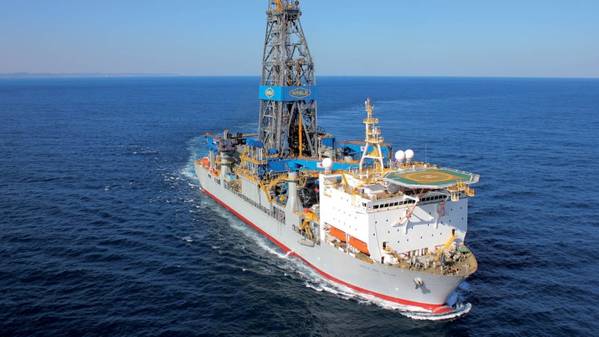 Image Credit: Hess Corp.
U.S. oil company ExxonMobil has made an oil discovery at the Redtail-1 well, offshore Guyana, Hess, Exxon's partner in the prolific Stabroek Block has said.
This is the U.S. oil major's 18th discovery offshore Guyana in the same block and will add the previously announced gross discovered recoverable resource estimate for the block of more than 8 billion barrels of oil equivalent.
"Redtail-1 encountered approximately 232 feet (70 meters) of high-quality oil-bearing sandstone and was drilled in 6,164 feet (1,878 meters) of water," Hess said. ExxonMobil used the Noble Don Taylor drillship to drill the Redtail-1 well.
The well is located approximately 1.5 miles (2.5 kilometers) northwest of the Yellowtail discovery and is the ninth discovery in the southeast area of the block
In addition to the Redtail-1 discovery, drilling at Yellowtail-2 resulted in the discovery of additional reservoir intervals adjacent to and below the Yellowtail-1 discovery. 
Yellowtail-2 encountered 69 feet (21 meters) of high-quality oil-bearing reservoirs, which comprised the 17th discovery on the Stabroek Block, Hess reminded on Tuesday. This resource is currently being evaluated for development in conjunction with other nearby discoveries, the company said.
Hess CEO John Hess said: "The Redtail-1 and Yellowtail-2 discoveries further demonstrate the significant exploration potential of the Stabroek Block and will add to the recoverable resource estimate of more than 8 billion barrels of oil equivalent."
ExxonMobil operates the 6.6 million-acre Stabroek Block with a 45 percent share. Hess owns 30 percent, and CNOCC holds 25 percent.