Wisconsin GDP declined by 32.6% (SAAR) in 2020Q2, compared to 31.4% for the US.
Moreover, Wisconsin GDP has fallen further since the 2019Q4 peak as defined by NBER.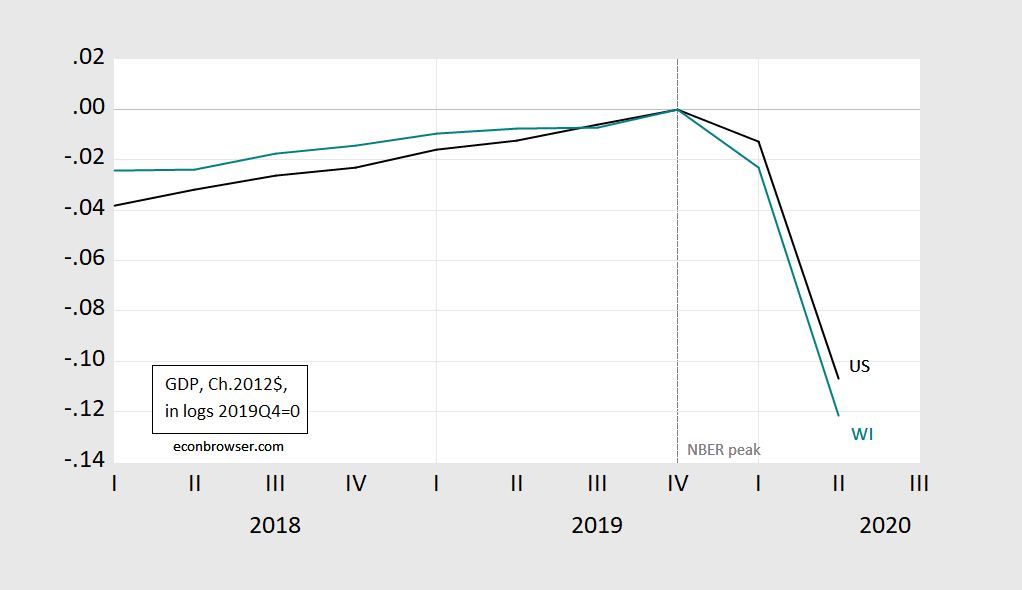 The sectoral distribution of the decline is not too dissimilar to that nation-wide. Manufacturing takes a slightly bigger hit — 13.5% decline in Wisconsin vs. 13% nationwide — reflecting Wisconsin's greater manufacturing intensity.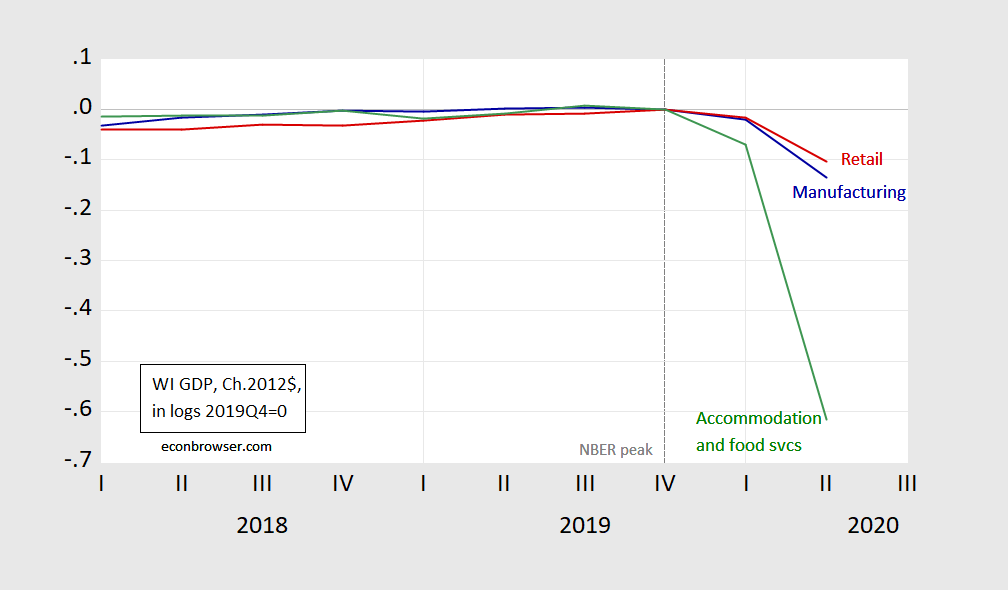 That's Wisconsin; here's the US: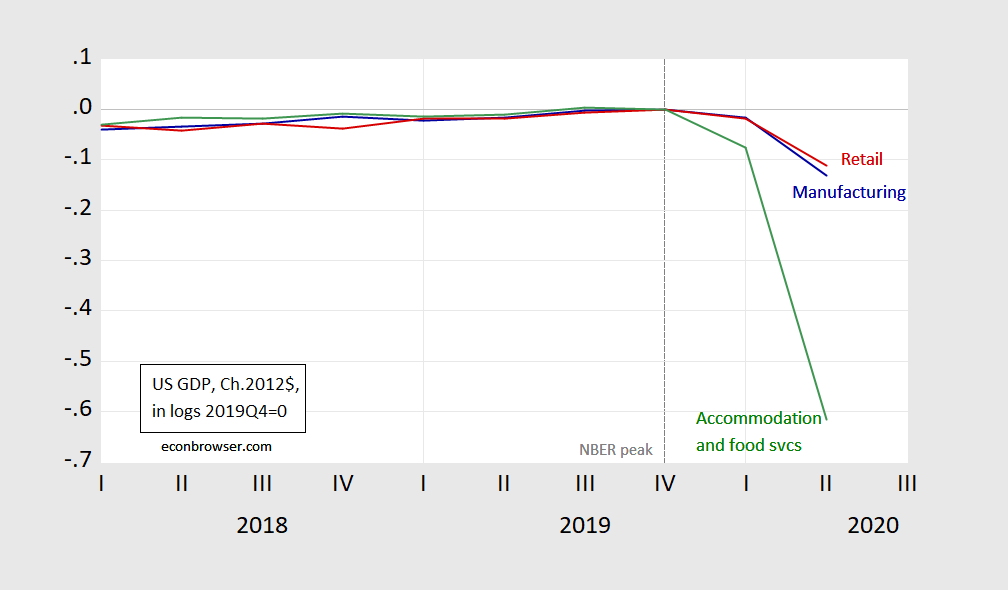 Accommodation and food services accounts for only about 2.5% of Wisconsin GDP on average, so the drop in that sector shouldn't be taken as a collapse in the Wisconsin economy. However, it accounts for a larger share of employment, roughly 8% pre-Covid19; hence, there should be a lot of concern regarding employment outcomes here.