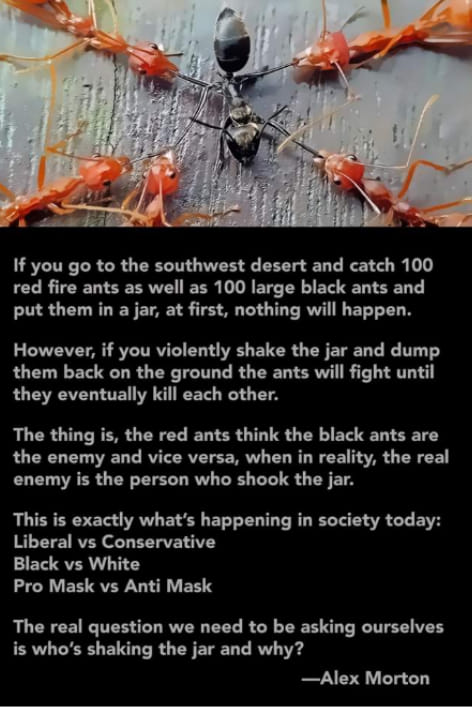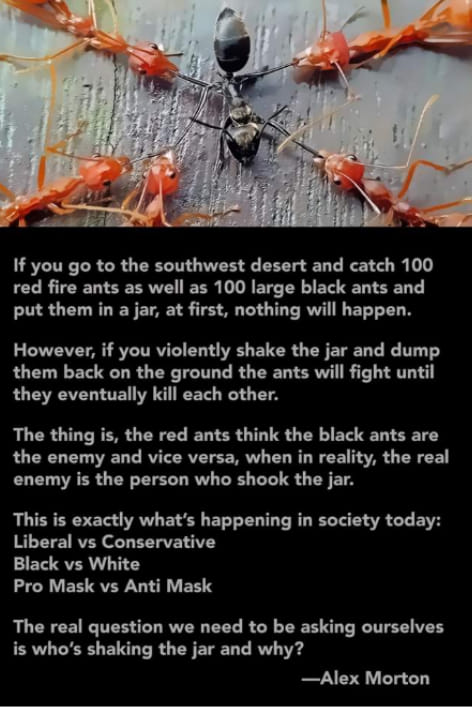 This strikes me as a poor analogy from the start.  Pro Mask vs. Anti Mask? That's like saying "science vs. superstition," of "kindness vs. cruelty." They really are natural opponents.
But the end is even worse: Who's shaking the jar???  Like that's not obvious?
Hint: It's a guy desperate for re-election, whose only chance is to tear our country apart.  And it's not a secret; it's not like this is happening and no one can see it.
For a society to be productive, happy and sustainable, it must be one built on mutual respect and cooperation; this won't happen in an environment of mistrust, hate, and racially motivated violence.  And there's the issues right there: Trump couldn't care less.  He wants re-election, and he'll burn this country to the ground to achieve it.