College re-opening or disdain for masks…or both! From WSJ:
Some public-health officials say they suspect that the large number of socially inclined students returning to the state at the end of August and start of September worked in tandem with another dynamic: a large number of state residents who don't wear masks, they say, because many communities don't require them or don't enforce orders requiring them.
Regarding the effectiveness of local mandates:
In Dane County, home to UW-Madison, Katarina Grande, with Public Health Madison & Dane County, said her agency's public-health policies—including a mask mandate, bars closed to indoor patrons and a prohibition on off-campus parties—can only do so much because neighboring communities have less stringent rules.

"We don't allow gatherings here in our county but the rest of the state is pretty free of regulations, so we have people who went to weddings outside of our county and come back, and we have all sorts of football-related gatherings," she said.
So, the people of Wisconsin thank the powers that be that struck down the Governor's ability to implement statewide public health emergency measures. And seek to strike them down again.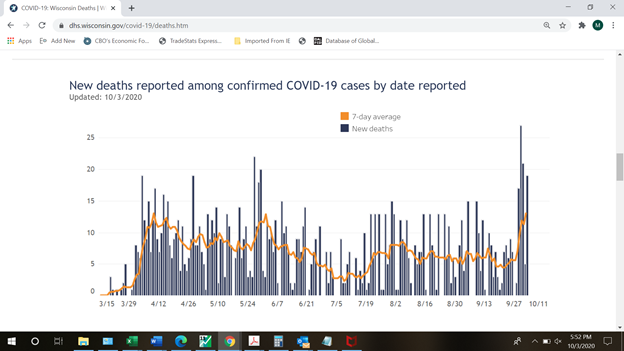 Source: Wisconsin DHS.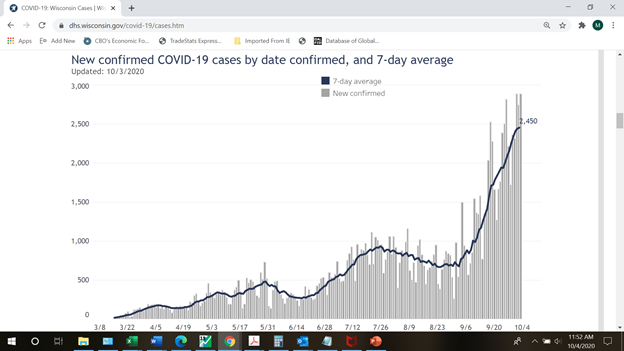 Source: Wisconsin DHS.