Striking down Governor Evers's mask mandate in the name of process means fatalities almost assuredly must be higher than otherwise. From AP today:
A conservative law firm asked a judge on Monday to immediately put an end to Wisconsin's mask mandate, arguing that Democratic Gov. Tony Evers doesn't have the authority to issue such an order that comes as COVID-19 cases surge statewide.

Attorneys for the Wisconsin Institute for Law and Liberty filed the request in Polk County Circuit Court for an immediate injunction to declare the order invalid and void. It was part of an amendment to a lawsuit they had filed there in August against Evers' first mask mandate.

A court hearing was scheduled for Oct. 5 to consider the motion.
Youyang Gu's projections are for an increase of Wisconsin fatalities of 5.8/day to 13/day (7 day rolling averages) as of 9/28. The 95% confidence interval is (3, 31).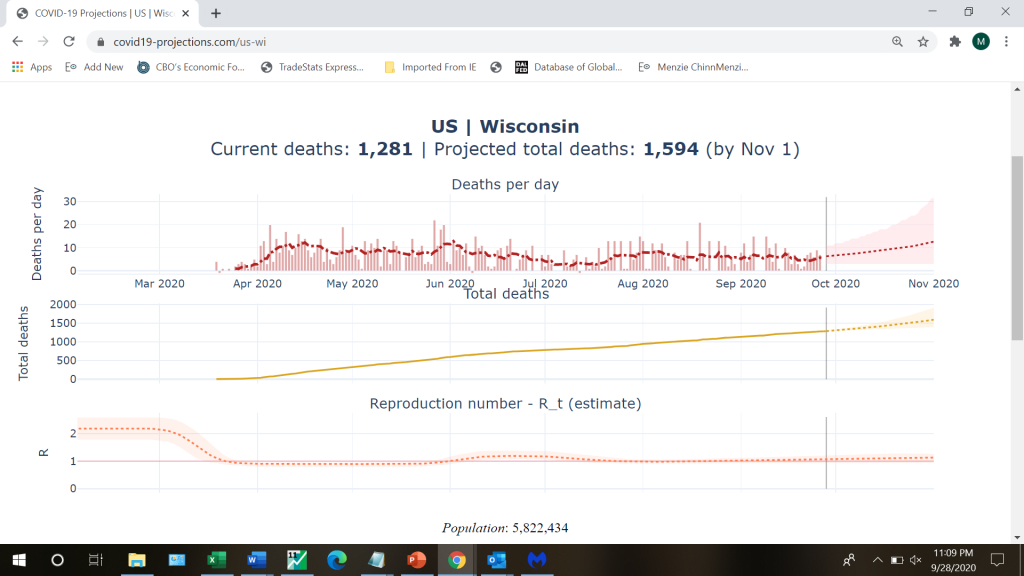 Source: Youyang Gu Covid-19 projection, accessed 9/28.
Youyang Gu's projection is based on mobility estimates and current restrictions. For context, 13/day works out 395.2/month.
What is the impact of striking down the mask requirement? Here's an estimate from Lyu and Wehby (2020).
Mandating face mask use in public is associated with a decline in the daily COVID-19 growth rate by 0.9, 1.1, 1.4, 1.7, and 2.0 percentage points in 1–5, 6–10, 11–15, 16–20, and 21 or
more days after state face mask orders were signed, respectively.
Graphically: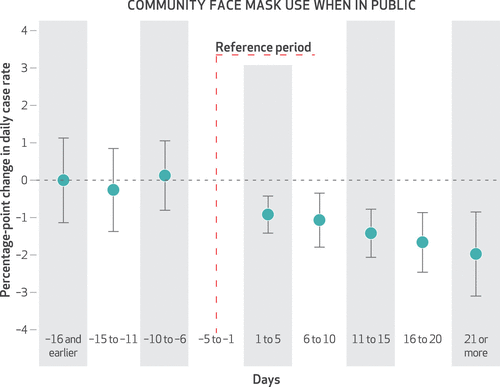 Source: Lyu and Wehby (2020).
Unless the increased number of cases due to eliminating the mandate has absolutely zero fatalities associated with it, then the Wisconsin Institute for Law and LIberty can be accorded some responsibility for the resulting deaths. I'm certain, however, they will be happy to trade (other people's) lives for (their) principles.