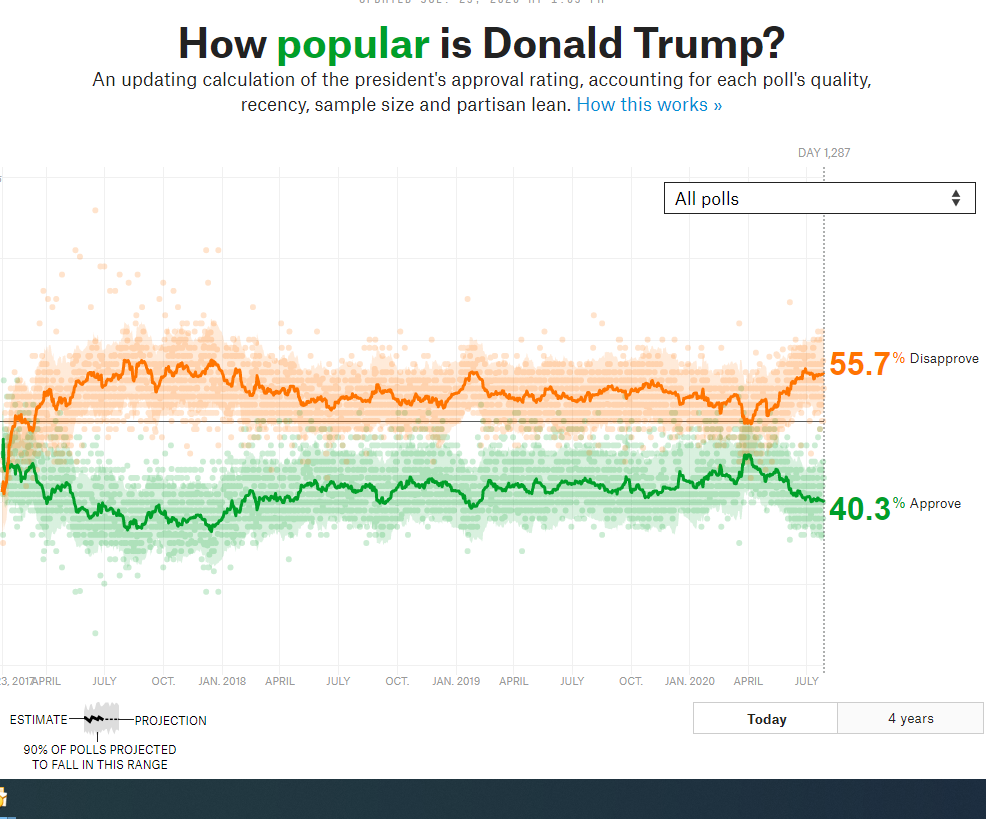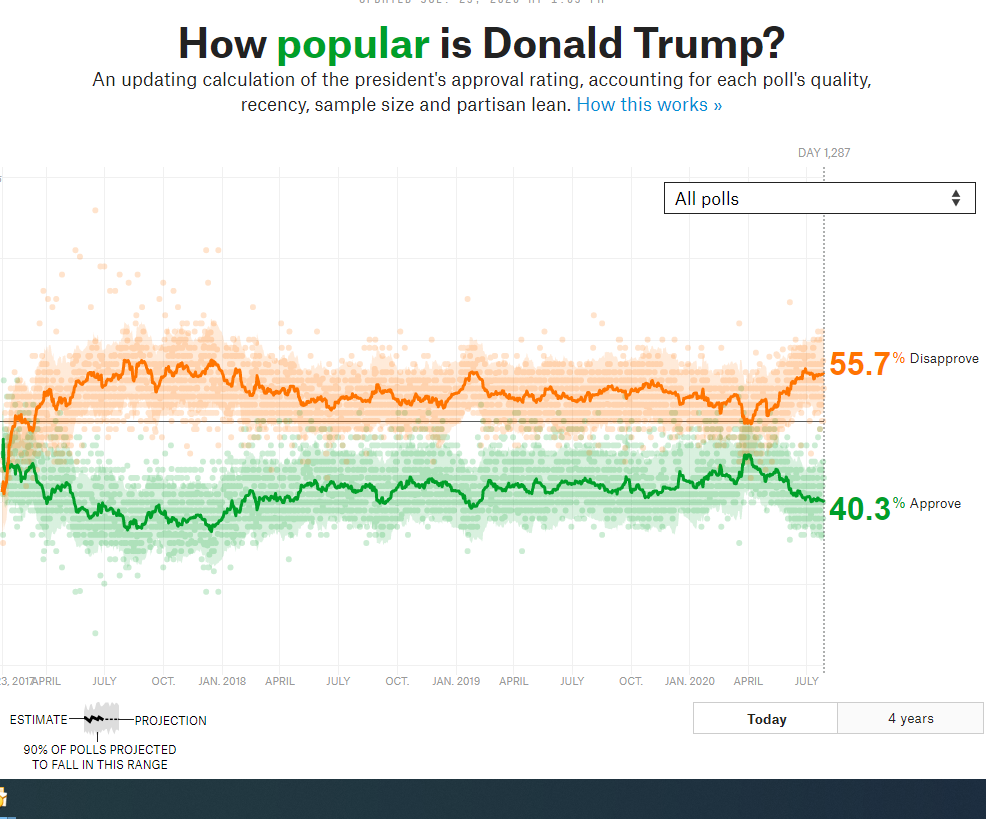 From the New York Times:
Noting that Dr. Anthony S. Fauci, the government's top infectious disease expert, and Dr. Deborah L. Birx, his administration's top coronavirus coordinator, have high approval ratings even as his own have sagged, Mr. Trump added, "And yet, they're highly thought of — but nobody likes me.  It can only be my personality," he concluded.
Well, if you  define "personality" loosely enough, i.e., if by this you mean "personality disorder," he nailed it.  In the main, America doesn't like pathological liars, racists, bullies, sadists, conmen, and criminals.
Of course, 40.3% of U.S. voters have no problem with people like these, but that's another issue.