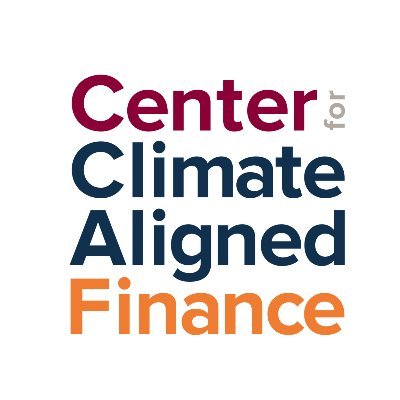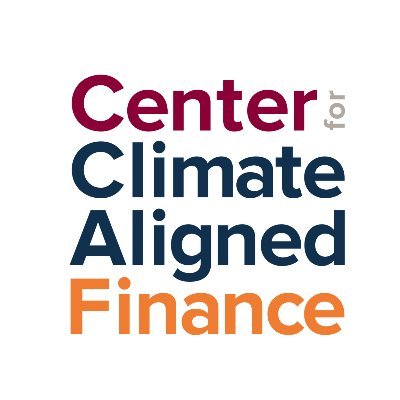 From this:
Rocky Mountain Institute (RMI) commends JPMorgan Chase for announcing today that it will shape its core business to align with the Paris Agreement on climate change. JPMorgan Chase is one of the founding partners of RMI's Center for Climate-Aligned Finance, established earlier this year to help major financial institutions implement the ambitious but challenging transition to full climate alignment of their portfolios.
JPMorgan Chase, the world's largest private bank by market capitalization, is the latest to announce its intention to pursue climate alignment. It joins Morgan Stanley, Barclays, and other private financial institutions representing over $20 trillion in assets under management that have committed to align their portfolios with the climate goals of the Paris Agreement. JPMorgan Chase's emphasis is on partnering with carbon-intensive but economically vital sectors, such as oil & gas, automotive, and power utilities. This approach acknowledges that financial institutions cannot simply manage climate risk but must proactively work with their clients to transition the global economy to net zero emissions by 2050.
We're getting there.  Through a blend of consumer demand, corporate behavior, as well as government regulation and incentives, the world is making its way to net zero carbon emissions.
There are four main steps here, the first two of which are well underway:
Phase out fossil fuels in our grid-mix, moving to renewable and nuclear energy.
Decarbonize the energy used to power cars and light-duty trucks.
Do the same with the remainder of the transportation sector: Large trucks, cargo ships, and aircraft, perhaps via hydrogen generated by off-peak renewables.
Cease the mass destruction of the world's rainforests, particularly the Amazon.
The last of these four may be the stickiest, as most of that land is used to raise beef cattle.  Not only is the Earth's population growing, but it seems to want to behave like Americans, who go through monstrous amounts of red meat.   Onto that, add the sad fact that 80% of the Amazon is in Brazil, a country led by strongman Jair Bolsonaro.  This is problematic in that Bolsonaro's interest in environmental matter is precisely zero, and he's warned the rest of the world to leave Brazil alone in its destruction of the world's largest carbon sink.
Having said all this, again, we are making progress.  Will it be sufficient to avert an unprecedented level of suffering as the Earth heats up and our climate become increasingly inhospitable?  No one knows.