More than 200 economists have signed a letter of support for Joe Biden and KamalaHarris. Signers include Nobel Prize winner Joseph Stiglitz, Laura Tyson,WilliamSpriggs, ClaudiaGoldin, Robert Reich, Robert Gordon, EbonyaWashington, Jeff Sachs, and Emmanuel Saez. The letter contends that the U.S. is facing a series of simultaneous major crises? health, economic, and political? and that only strong national leadership fromthe Biden-Harris ticket supported by a grassroots democratic movement can address these crises and create an economy that works for all Americans.
From the letter:
The Biden-Harris program includes:
Raising the minimum wage to $15 an hour and supporting worker rights 

Guaranteeing health care for every American by offering a public option and extending Medicare to those 60 or over.
Investing in roads, bridges, water systems, airports, and rail systems, creating tens of thousands of well -paying jobs and assuring that federal procurement extends to minority owned businesses.
Advancing racial equity as part of national economic recovery.Rolling back the Trump tax cut for big corporations, and making the wealthy pay their fair share of taxes.
Guaranteeing universal pre-school education and affordable quality day care, and supporting home care for aging parents.
Providing relief from student debt and expanding tuition-free public college for working and middle class families.
Increasing financing for black-owned small business and black home ownership.
Establishing a green energy programthat reduces carbon emissions, creates jobs, and makes the US a global leader in renewable energy.
The full letter is here. Release of this letter preceded the letter in support of Joe Biden signed by 13 Nobel Laureates in Economics (post here).
I have not identified a corresponding letter in support of the Trump-Pence economic agenda.
Several groups have analyzed the Biden vs. Trump plans. Here's their analyses: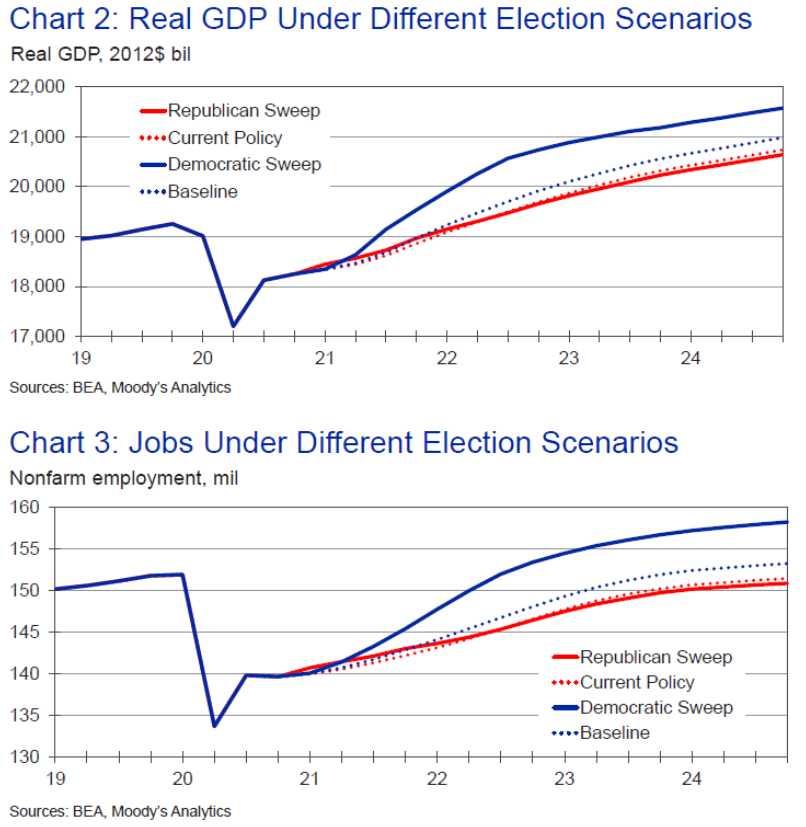 Source: Moody's Analytics, September 23rd.
And here is Oxford Analytics's assessment.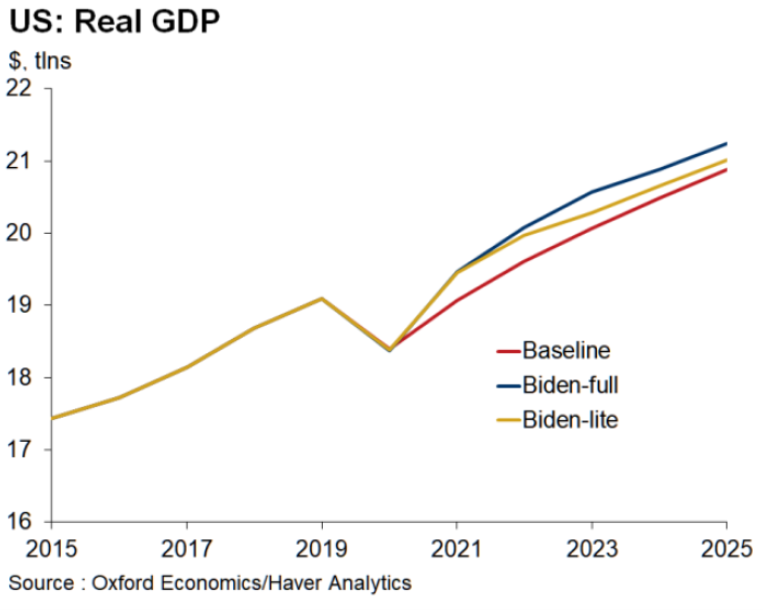 Source: Oxford Economics, September 26th.
and Goldman-Sachs's estimates of impact on output gap.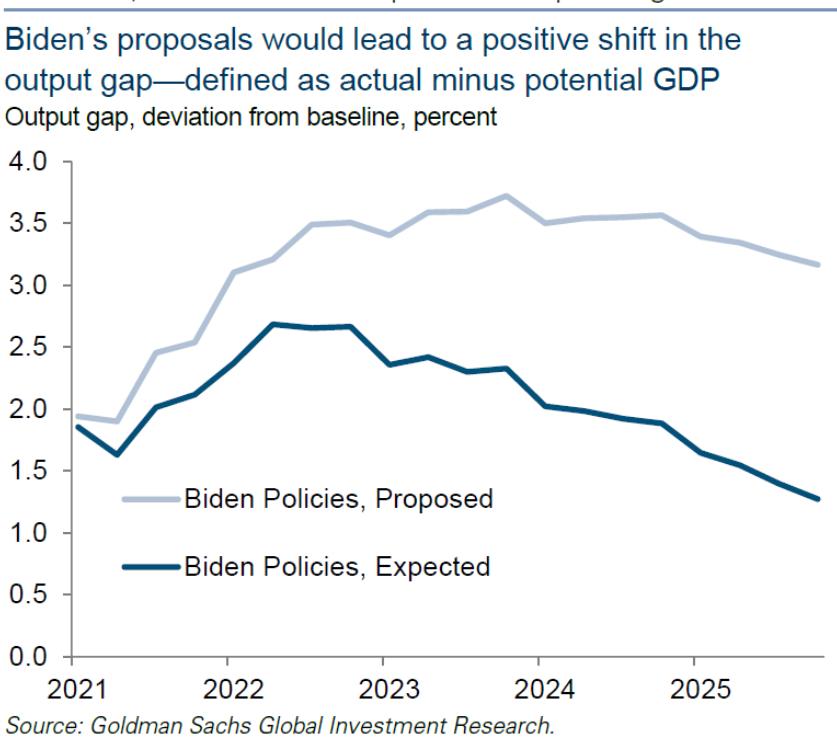 Source: Goldman-Sachs, Top of Mind, October 1st.
In general, the Biden plan would result in higher output and employment than under a second Trump administration (to the extent one can discern his plans).